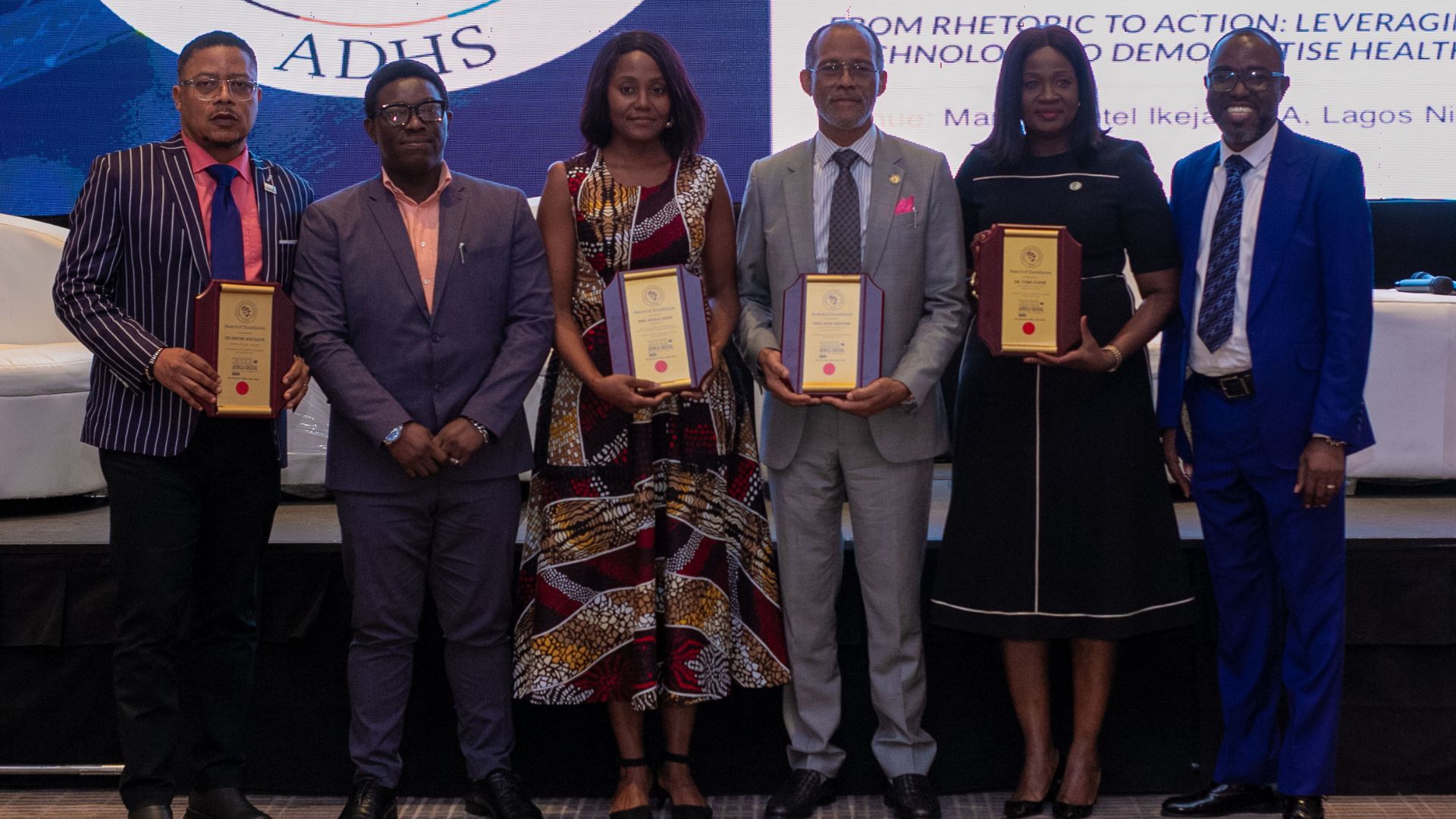 Common healthcare problems across the Africa region continue to include poor access to care, predominantly out of pocket payments, emigration of healthcare workers, a lack of accountability and weak Health Information systems (HIS).
Weak Health Information Systems (HIS) significantly hamper the achievement of Universal Health Coverage (UHC) and are a critical challenge to reaching the health-related Sustainable Development Goals (SDGs).
Technology provides an opportunity to leapfrog some of the issues that characterise the African healthcare landscape. For instance, telemedicine has shown potential to reduce the gaps in access to healthcare. A doctor in the city can attend to patients in remote areas. Electronic Medical Records (EMR) enables efficient data collection at the point of service and improves decision making by providers and policy makers.
There is a growing consensus in the global health community that the strategic and innovative use of digital technology will be a key factor in achieving Universal Health Coverage (UHC). This is in recognition of the fact that information and communications technology bring new opportunities for reaching the health related Sustainable Development Goals (SDGs).
Against this backdrop, the Africa Digital Health Summit (ADHS) was birthed in the year 2020 by Premier Medical Systems, to bring together key players in the health sector, and provide a platform for innovators, academics, entrepreneurs, researchers, regulators, policymakers and development partners to share knowledge and experience in digital health across Africa.
The first edition of the Africa Digital Health Summit was held on September 10, 2020 as a virtual event. The event which was initially planned as a physical event to take place in March 2020, was initially postponed and then converted into a virtual meeting because of the Covid 19 pandemic. The theme of the 2020 ADHS was TECHNOLOGY'S ROLE IN ACCELERATING THE REACH OF UNIVERSAL HEALTH COVERAGE.
The conversation centered on country experiences and how African nations can extend Universal Health Coverage (UHC) for their citizens. Speakers emphasized that with Universal Health Coverage (UHC), people and communities are guaranteed access to quality, comprehensive healthcare services they require without facing financial hardship.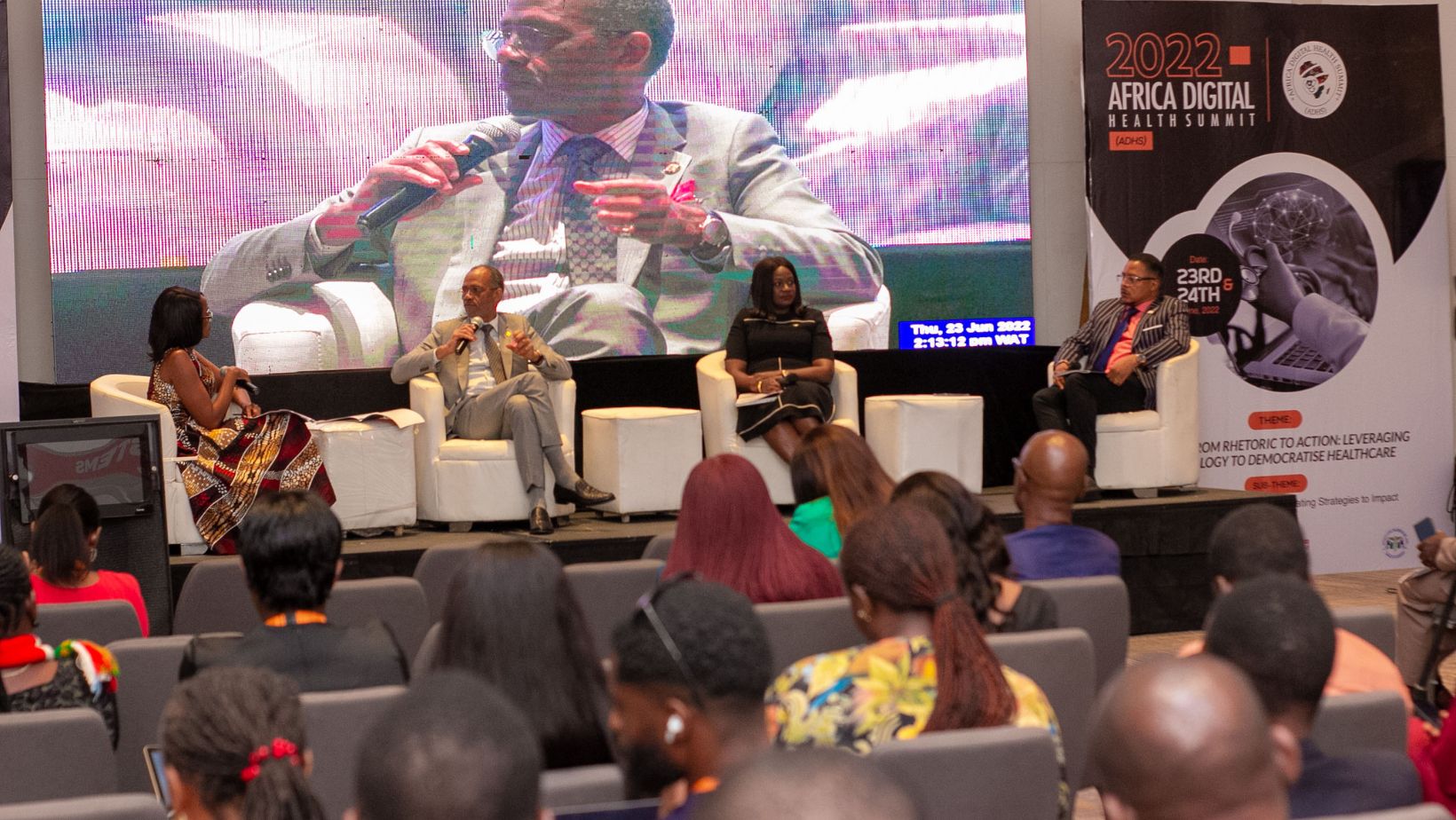 There were more than 300 Participants from 12 Different Countries and over 20 speakers from 8 different African countries. Plenary And Parallel Sessions had in attendance key stakeholders in the African Health sector. The keynote address was delivered by Dr. Mary Ann-Etiebet, Lead, and Executive Director, MSD for Mothers. To download the first edition report, please click HERE
The second edition took place on June 23 and 24, 2022, as a hybrid event with the theme "From Rhetoric to Action: Leveraging Technology to Democratize Healthcare". The event brought together more than 350 participants from 16 different countries and over 35 high-profile speakers from 15 different countries. The Keynote speech was delivered by Dr Waletr Kazadi Mulombo, World Health Organisation (WHO) Nigeria Representative, on behalf of Dr Matshidiso MOETI, Regional Director, WHO Afro
To download the second edition report, please click HERE
English